SKILL-BASED COURSES
We aims to build upon knowledge by developing practical expertise in a particular area.
Skills Are Important For Everyone!
Today's professional learning is all about skill development. It helps you get new and knowledge-based perspectives on the world around you. It helps you gain new experiences, trains your brain to handle a wide range of challenges. New streams of income are increasingly becoming very important, especially now that most economies of the world are facing financial hardships. You'll find it hard to achieve your career goals without continuing to learn and flexing your professional muscles. You won't be able to stay ahead of competitors without learning something they haven't.


VALUABLE PROGRAMS OFFER
HOSPITALITY & BUSINESS COSTING
DURATION: 3 Month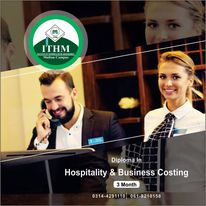 HOTEL MANAGEMENT
DURATION: 2 Year
TOURISM & HOTEL MANAGEMENT
DURATION: 3 Year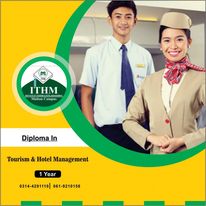 CUISINE COOKING SPECIALIST
DURATION: 1 Month
CULINARY ARTS
DURATION: 3 Month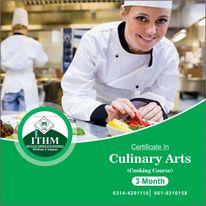 COMMERCIAL COOKERY
DURATION: 6 Month
HOT & COLD BEVERAGE SKILLS
DURATION: 3 Month
CHOCOLATIER
DURATION: 1 Month
PASTERY CHEF
DURATION: 12 Month
DECOMMIS PATISSIER
DURATION: 6 Month
Student Services
Admission & Counselling
Education counsellors will provide a complete run-through of the courses and options available as well as advice on appropriate courses to take based on the student's academic performance for their degree studies. The counsellors also handle enrollment and provide other relevant information, e.g. Fees, scholarships and others.
Internships & Paid Trainings
Either required by the student's academic path or a need that arises from desire to acquire some professional experience while studying, the career office places students with companies related to their major for a period of four weeks or for as long as six months. During these internships & paid training student can earn handsome amount of money to support himself / herself.
Personal Counselling
The counsellor provides informal, friendly and confidential services to help students with any concerns- difficulty in coping with their programs settling-in or just to lend an attentive ear.
Libraries / Computer Labs
Students can make us all of the resources at libraries. At the same time the latest computer labs linked with internet are available for students for e-mailing, video conferencing & browsing for studies.
Vision
To create a better world through education, integrity, and cultural understanding.
Mission
To create hospitality excellence through thorough education and practical learning.
Philosophy
To orient programs for students that meet industry requirements nationally and internationally.